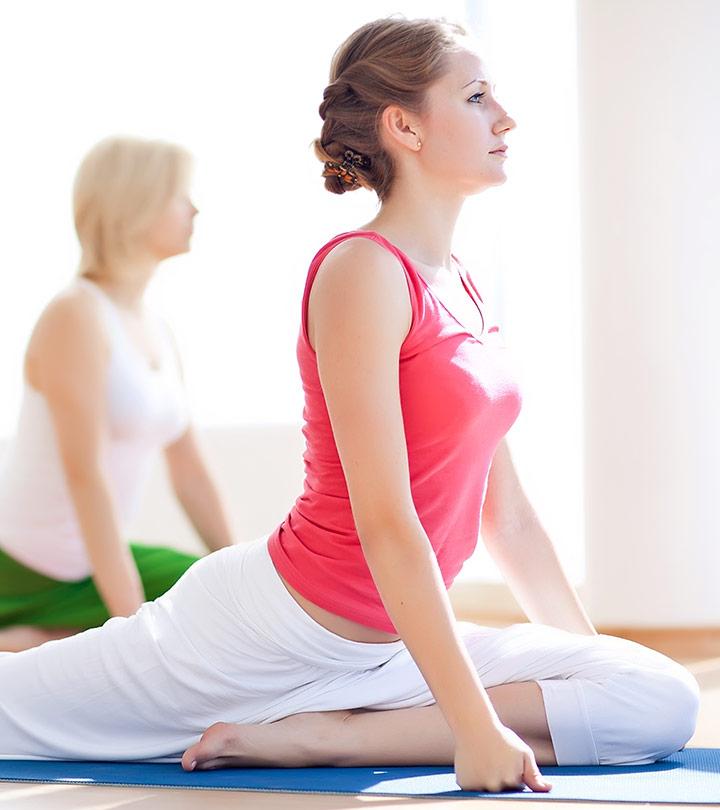 Bharat Thakur is one of my favorite yoga gurus. His simple way of explaining yoga and its techniques is appealing. In an age where yoga is looked upon as yet another way to shed flab and show off that bikini body or a svelte figure, this Himalayan yoga master has come up with an absolutely amazing way of defining yoga. In his words, yoga is not turning, twisting, or temporarily pushing your body to get into assorted positions. It is much beyond that.
Artistic Yoga, as it has been christened, has been deciphered to aid people in losing weight, in a comprehensive way. It is not yet another yoga style, but in simple words you could call it core yoga with modifications which ensures that you achieve the desired benefits in a fruitful way.
What Exactly Is Artistic Yoga?

We all know that the classical yoga form came into existence thousands of decades ago. And, in its crude form, it had satiated the needs of the people of that era. Times have changed and so have our requirements. Artistic yoga is an attempt to modify yoga in such a way that it meets the requirements of modern days, especially when it comes to shedding the excess flab.
[ Read: Power Yoga Workouts To Reduce Weight Fast ]
How Does Bharat Thakurs Artistic Yoga Vary From The Traditional Form?

While the traditional form revolves more around breathing and meditation, the artistic form is pure fitness. It is a blend of cardiovascular workouts, breathing and meditation. While the classical yoga focuses on holistic wellness, Bharat Thakur's mind-child focuses on specific parts of the human body.
What Does Bharat Thakur Yoga Offer?

Along with instructing and guiding you through asanas, pranayamas, and meditations, you will also get counseling on diet. A perfectly balanced meal plan is designed to meet your requirements. It is a low carbohydrate diet with the goodness of proteins and healthy fats. When yoga meets diet, the result is a truly beautiful mind and body that always radiates positive energy.
Who Should Do Artistic Yoga?

It is open to anyone and everyone above the age of 15. Just make sure that you do not have any kind of joint issues as there is a lot of power involved in this yoga form. Artistic yoga relies on the mantra that anyone can change with time.
The Pros And Cons:

The best part is that you will lose weight. The bonus is that your overall fitness, muscular strength and flexibility, agility and balance get a wholesome boost.
The minus point is that you have to attend the classes and practice the poses under the vigilant eyes of a trained practitioner.
Artistic Yoga Centers:

They have centers across India as well as in the Middle East.
Artistic Yoga Centers In India:

There are 5 different locations in Bangalore where you can locate a Bharat Thakur Yoga studio.
Location 1: JP Nagar 7th Phase, Studio Caadencia, 50 Puttenahalli Main Road, Above Cafe Coffee Day, Opposite Brigade Millenium Main Gate
Location 2: Jayanagar 4th Block, #140 Jain Toddlers, 33rd Cross Road, 7th Main, Jayanagar 4th Block (Near Maiyas)
Location 3: Malleswaram, CAADENCIA, No 8, Sai Prabhu, Near Mantri Mall B Street, Malleswaram, Landmark (Inside New Krishna Bhavan Hotel – Lane)
Location 4. Kormangala 6th Block, #2, Gurukulam Primary Preschool, 1st Main Road, 80ft Road, Opposite Namdahari Store, Behind Tatyaa Restaurant, Sony World Junction
Location 5: Indiranagar, The Rotary Club, No: 2143, 16th E-Main Road, HAL 2nd Stage, Indiranagar
B. New Delhi And Gurgaon

There are 7 studios spread across New Delhi and Gurgaon.
Location 1: Sant Nagar, No 13, Sant Nagar, Musical Dreams, Near Agarwal Sweets, East of Kailash, Below Vodofone Store, Behind Iskcon Temple, Sant Nagar
Location 2: Hauzkhas, F-7 Hauzkhas Enclave, Opposite to Mayfair Garden, Behind Laxman Public School
Location 3: Sushant Lok I, Gurgaon, Luxury Suites", C-978, Sushant Lok I, Gurgaon
Location 4: Vasant Kunj, Kathuria Public School, Next to Indian Spinal Injuries Hospital, Mahipalpur Mehrauli Rd, IAA Colony, Ruchi Vihar
Location 5: Safdarjung, A1-226 (Lower Ground), Saraswati Musical College, Near Kamal Cinema, Safdarjung
Location 6. Vasant Vihar, D 8/9, Vasant Vihar,Near HDFC bank, Next to Modern School
Location 7: Greater Khailash II, W-109 (Basement), Greater Kailash-II, Way towards the Fortis Hospital, Near Savitri Flyover
C. Mumbai

Located in 5 of the most accessible locations in Mumbai, Artistic Yoga centers are hubs of energy brimming lives.
Location 1: Shivaji Park, Kabaddi Association, Veer Savarkar Marg, Opposite Vanitaq Samaji, Right next to Shivaji Park Nagarik Sangh Hall, Next to Udiyan Ganesh Temple, Shivaji Park, Dadar (W)
Location 2: Lokhandwala, Raheja Classique Club, Next to Infinity Mall, Link Road, Andheri (W)
Location 3. Juhu, The Club, Opp D.N.Nagar Police Station, Juhu, Andheri (W)
Location 4. Worli, Star Studio, # 71 Dinath Court, Sir Pochkhanwala Road, Near Podar Hospital, Worli
Location 5. Bandra, Social Welfare Centre-Western Railway Colony, Carter Rd, Near Commissioner's Bungalow
Artistic Yoga Centers Abroad:

1. Dubai

The Bharat Thakur Yoga Studios are located in 8 different places in Dubai.
1. Karama
2. Bur Dubai
3. Satwa
4. Dubai Marina
5. Al Qusais
6. Emirates Golf Club
7. Deira
8. Motor City
Located opposite to the Lulu Centre, this is easily accessible by the yoga aficionados.
Location: Michi Sports, above Al Manana hypermarket, opposite Lulu Center.
3. Sharjah
One will be able to find their favorite yoga class in Sharjah at this address:
Location: 303, 3rd Floor, Tower 400 (Union National bank Building), Al Mina Street (also Bank Street), Near Fish Roundabout Bus Stand, Sharjah
4. Abu Dhabi
In Abu Dhabi, check out at the Sheraton Hotel, Corniche to know how you can be a part of the Artistic Yoga family. You can also enquire at Eden Spa, Le Meridian Hotel, Tourist Club Area.
How To Reach Artistic Yoga?

You can visit the following link to know more about artistic yoga by Bharat Thakur:
Website:http://www.artisticyoga.com/#!Home/
Or just dial
1-800-102-1000, if you are in India or
800-YOGA (800-9642),if you are abroad
Those who are in Moscow or around that place can reach the yoga center at +79104533594.
One has to experience the yoga classes personally to feel and pen down the benefits of Bharat Thakur Yoga. If you are tired of all your diet plans, gym and other physical activities, it is high time you hit one of the Artistic Yoga centers located near you. Shelling out Rs. 3000 per month is unarguably worth it. So, call them now and try a free class today!
Which style of yoga do you follow? Hatha, Ashtanga, Sivanand? Are you a patron of yoga guru Bharat Thakur? Share with us. Just scroll down and enter your views in the comments section.